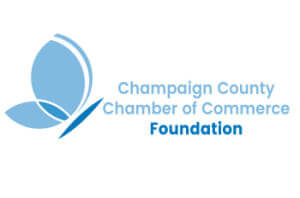 The Foundation of Business.
We believe that closing the skill gap is the way to build your workforce. In order to better meet the needs of our business members, the Champaign County Chamber of Commerce has formed a 501c3 not-for-profit charitable foundation. Having our own charitable foundation allows us to pursue external grant opportunities and it also allows members, like yourself, to make a tax deductible contribution to Chamber programming (outside of membership dues) that is important to you and your business.
Our foundation supports the chamber's efforts in the areas of education, workforce development, and leadership development. The foundation supports its mission by developing strategic partnerships and initiatives with schools, businesses, community leaders and other supporters.
In partnership with the Chamber, the Foundation is focused on growing our local workforce through education and leadership development programs. We need your help to do this. Please consider becoming a founding supporter of the Foundation today – so together, we can make a better community tomorrow.
Foundation Supported Programs: